Shop Local this Christmas 2023
Published:
Categories
Shop Local in Wokingham this Christmas
At Wokingham Rocks we love to shop local, and this year it's more important than ever to support small businesses at Christmas time. Shopping local is good for the local economy, great for the community, AND you get to buy special unique gifts for your loved ones!
If you're looking to shop local in Wokingham this Christmas then this guide is for you! Scroll down to find some brilliant small businesses - from Christmas decorations, to gifts for kids, stocking fillers, and don't forget the grown ups! This year we have also included our top recommendations for annual passes if you are looking to buy less "stuff" and more memories this year.
We hope you find some fantastic ideas and get all your Christmas shopping sorted!
For the Grown Ups
Located at Holme Grange Craft Village the tasting barn have a great selection of Beers, Wines, Spirits and hampers. Great value and a perfect Christmas gift! Gifts you can eat and drink are always a winner! If you are quick you might even be able to get your hands on their limited edition local craft beer advent calender, but they are selling quick!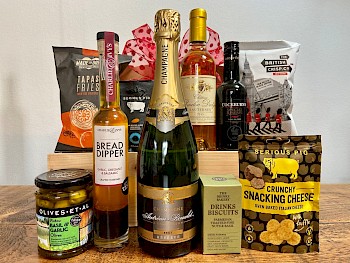 ---

Peace + Fire is a British Independent Lifestyle store specialising in sustainable, ethical and eco friendly beauty, homewares and gifts. At Peace + Fire you can expect to find a selection of the very best in handcrafted gifts, contemporary lifestyle products and eco friendly beauty from both local independent makers and those further afield.
---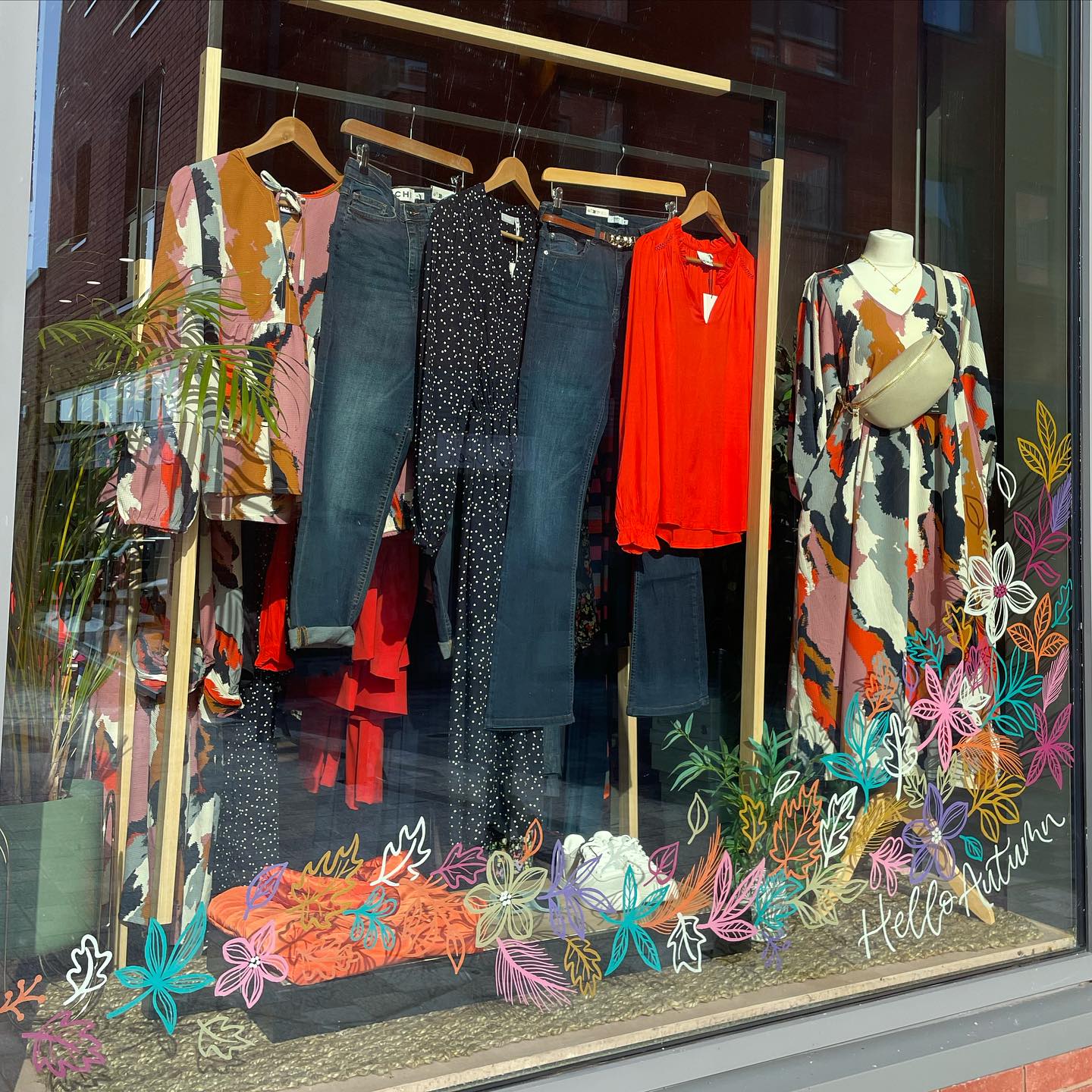 Fiona Parry owns a boutique for ladies with a love of classic, stylish, feminine fashion. This is a curated collection of pieces that can be worn over again in many different ways, taking you from home, to work, to socialising this festive season seamlessly. Fiona also stocks beautiful accessories which would make the perfect gift.
---
Lovingly crafted patisserie, cakes, desserts & macarons.
We use the finest ingredients & everything is freshly baked to order. Amaxing Christmas products availble.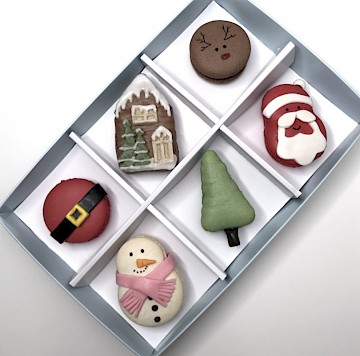 ---
After a unique gift this Christmas? Choose from a wide range of flora photography wall art to create a stunning centrepiece for any room. Or do you need a special gift for a green-fingered family member? Perhaps your grandad is especially proud of his amazing rose garden.....or your mum has beautiful wisteria cascading over her porch in the Spring?! Julia Morrison Photography can offer an exclusive flower photo shoot in their garden to create a stunning, truly unique piece of wall art for their home. Vouchers can be made up to any value to cover any choice of wall art and/or a special garden photo shoot (shoot fee from £45).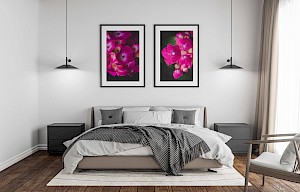 ---
Goswell & Birds is a traditional village stores, farm shop and coffee house. At Goswell & Birds you can shop for everyday essentials whether you are shopping for seafood, rare breed meats, fresh bakery, dairy products, seasonal fruit and vegetables or that special ingredient like a wonderful single estate extra virgin olive oil or a stunning rib of beef for your Sunday roast.
They also stock perfume, handmade soap, flowers, and a range of bee's wax products. And don't worry if you are thirsty, they have a great beverage list including, coffees, teas, hot chocolates, juices, beers and English wines.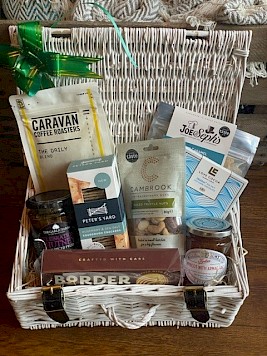 ---
This store is full of beautiful Accessories, Clothing, Gifts and Homewares at affordable prices. Making it a wonderful place to scource some unique Christmas gifts. Mimi has also just been awarded Winners of 'The Business of the Year' in the Wokingham Community Awards.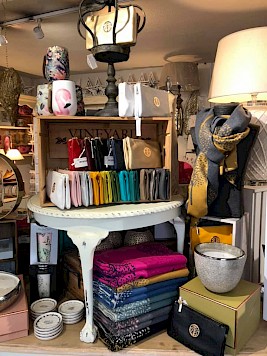 ---
Love candles? You can now get your candles to smell like your favourite fragrance. Opal Candles make a lovely range of candles and wax melts which make the perfect gift. They also do party and wedding favours.
---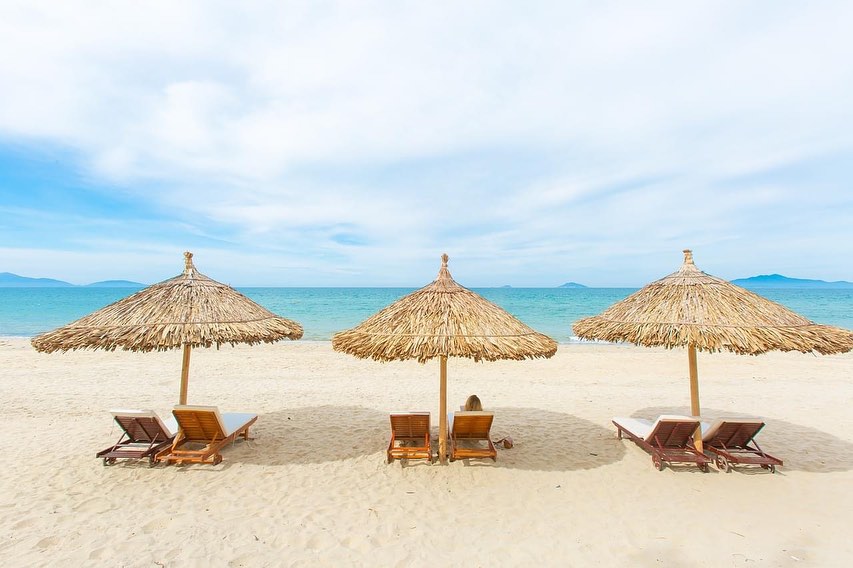 Looking for a totally different Christmas gift this year? Why not let Craig from Simply Bespoke Travel book you the perfect trip away. This could be a weekend in the UK or something further afield and more exotic.
---
Health and wellbeing
Give the gift of relaxation this year with a massage from Luba. She is based in the heart of Wokingham and offers a range of wonderful treatments to hep you start the New Year recharged. Her treatments include: Sports massage, Swedish relaxation massage, Deep tissue, Hot-Stone massage, Remedial massage, Manual Lymphatic Drainage and Injury management treatments.
Gift vouchers available.
---
An everyday woman's journey to balance, Poise Therapies is a holistic retreat that offers reflexology and natural facial rejuvenation methods to support wellbeing, and encourage momentary pauses in our busy world.
The focal point of the therapies is to activate the parasympathetic nervous system Treatments include foot reflexology, hand-led facial massage, facial cupping, gua sha, LED light therapy and more.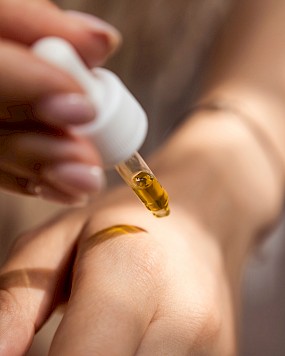 ---
The Lazy Frog offers: Traditional Thai massage or "Nuad Thai" (นวดไทย) is an ancient therapy combining acupressure, Indian Ayurvedic principles, and some assisted yoga postures. Nuad Thai dates back to ancient Thai peasant society. Every village had "massage healers" who would help hard-working villagers with their muscle aches from working in the fields. Over time, it has evolved to become part of the art, science and culture of traditional Thai healthcare, and has been recognised by Unesco as part of humanity's cultural heritage. The Lazy frog offers:
Traditional Thai massage
Signature massage (Thai style with a little oil)
Deep tissue massage
Foot and head & shoulder massages
Pregnancy massage for mums-to-be after their first trimester
Gift vouchers available.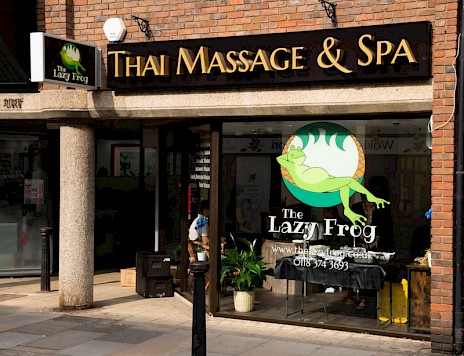 ---
For the Kiddies
Tinkers Gifts
The kids love Tinkers painting boxes, there are so many sets to choose from and there are also super cute mini ones coming for Christmas which are perfect stocking fillers. This would be great for some quiet time on Christmas day!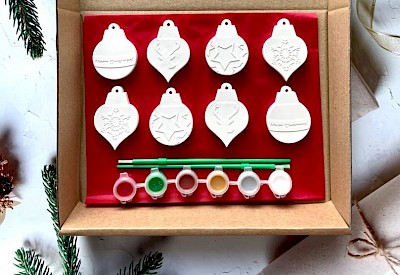 ---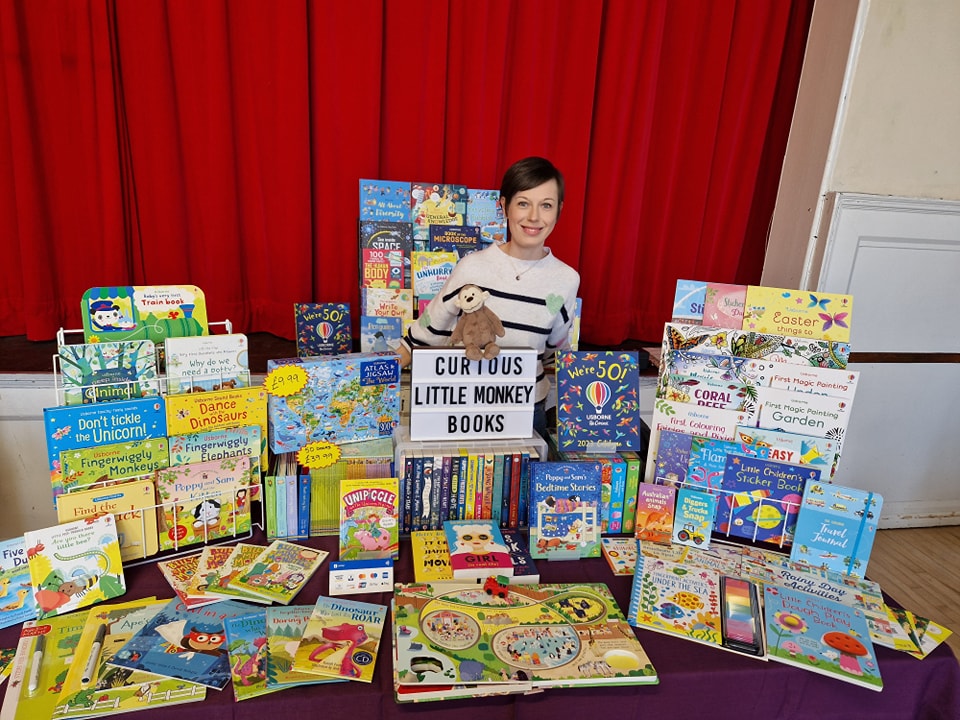 Curious Little Monkey Books is our local Usborne Books rep, Flick is amazing at suggesting book recommendations and often has a good stock of books if you need one very quickly.
---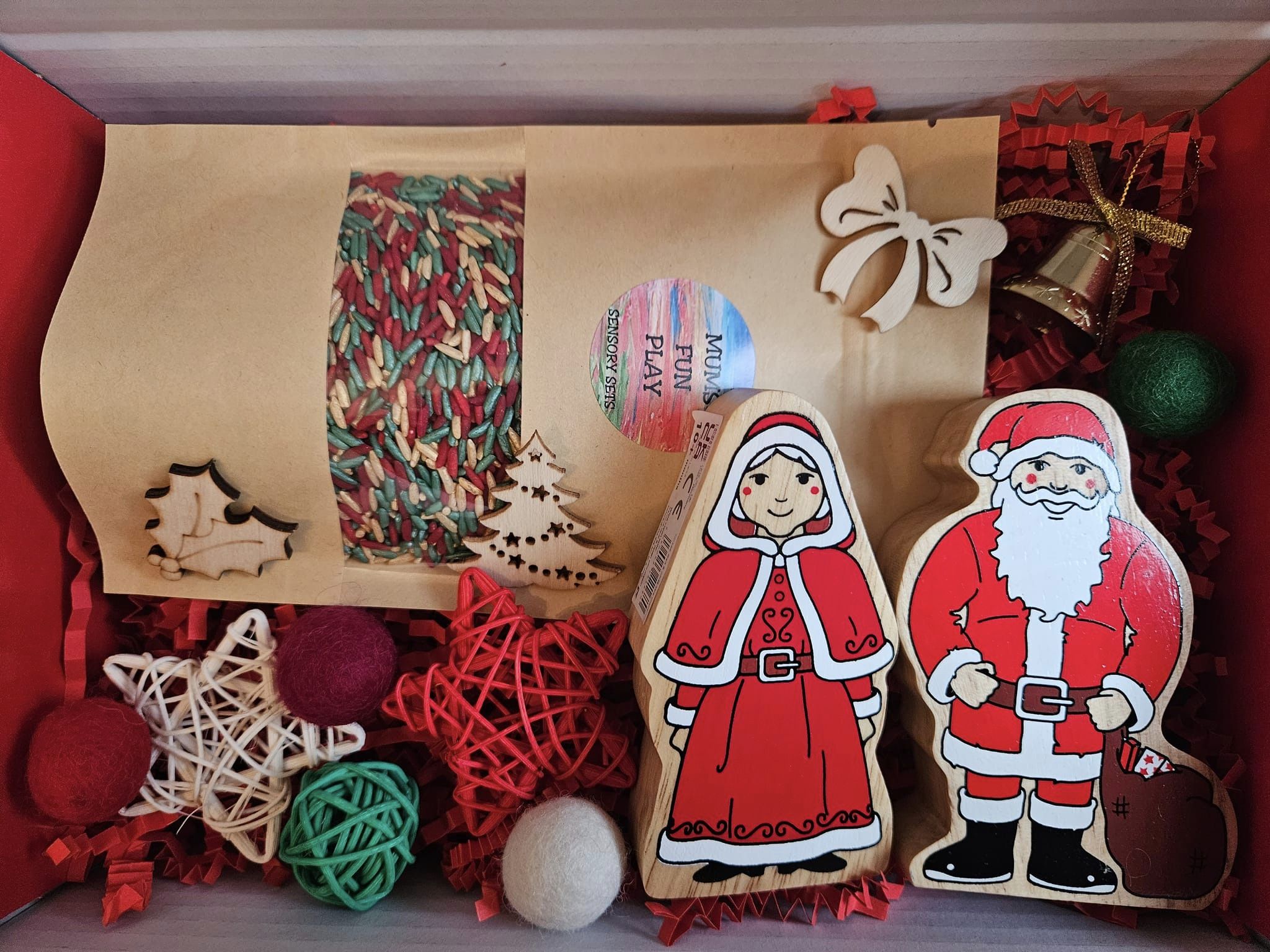 Local mum Louise is the brains behind Mums Fun Play. This eco-friendly business which specialises in sensory educational resources designed to support imaginative play. All sets have a theme such as space, nature, Christmas and there are so many exciting ways to use these resources. Free delivery in and around Wokingham! With prices starting as little as a few pounds this is a brilliant stocking filler idea.
---
Golfplex Adventure Golf Voucher
This is a great gift for the whole family to enjoy. Take the whole family down to the brilliant Adventure Golf at Golfplex for some fresh air and exercise to burn off those pigs in blankets! There is also the fab Toptracer range with lots of interactive games for some under cover fun.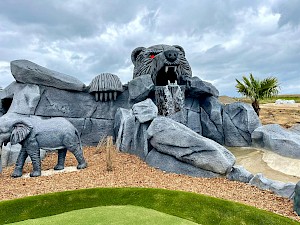 ---
Family Annual Passes
Sometimes more "stuff" isn't what we need and, instead, something that lasts all year and helps us create those happy memories is the perfect gift for those with playrooms bursting at the seams!
One of our favourite days out locally is Jakes Play barn. Christmas Membership - 6 gets months unlimited use in your chosen area (or combo) from the 2nd Jan until 30th June. Each membership allows one adult free. Indoor £65, Outdoor £95 and both £160.
---
Another brilliant local day out with so much to do! Just 15 minutes down the road from Wokingham and plenty of variety to keep the little ones busy! The beauty of an annual pass here is you can just pop in as often as you like, even if its just for a few hours after school when its much quieter.
There are various different membership prices starting at £95 for term time and £145 for all year round. All visitors over the age of 2 require an annual pass.
---
National Trust memberships are a great gift for the whole family. There are several NT properties local to Wokingham including Cliveden, The Vine and Basildon Park.
Family membership is just £146.40 (for 2 adults and their children) or £91.20 (for 1 adult and their children) pay monthly options are also available. Under 5s go free!
---
One of our favourite places to visit, this place has it all! Soft play, bouncy pillows, adventure playground, animal barn and an amazing café!
This is a great day our for all ages. Membership isn't cheap but if you are able to go regularly its well worth it! Annual prices are £149 for adults and £225 for the children. There are 6 month options also.
---
Did you know Legoland do their own annual passes, you can become a Legoland member and visit Legoland as often as you like! With prices starting at just £49 for a toddler and an adult this is a brilliant value pass.
---
Beale Park is another popular choice locally for a day out. Annual family membership is £240. By becoming a member of Beale Wildlife Park, you will save on your visits – after five days out, it will have paid for itself! You will also be actively supporting the conservation projects, as well as contributing towards the care of the animals. For full details of the membership package, please click here.
---
Buckleberry Farm is a brilliant day out for the family, a proper hands on farm on the outskirts of Reading. Children can get involved in grooming, egg collecting, feeding and cuddling the animals. You just need to visit 5 times a year to make an annual pass worth while.
Membership includes access to the new play barn and is £125 for adults and children.
---
We hope you have found this shop local guide helpful. All these fabulous businesses are part of the Wokingham Rocks community!
If you would like to join Wokingham Rocks and enjoy all the benefits then drop us a DM and we would love to chat!